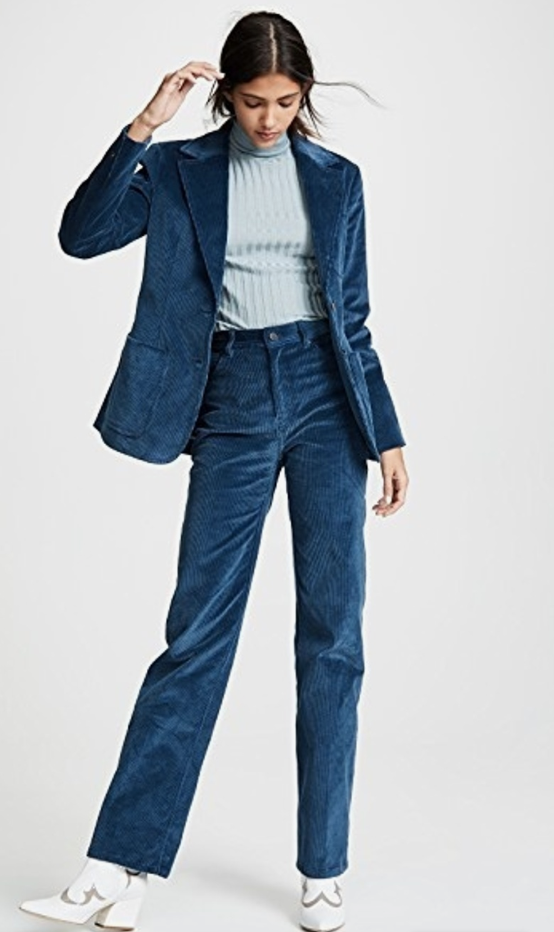 SHOPPABLE LOOKBOOK BELOW NO LONGER AVAILABLE
Shopping is NOT easy. That's why people like me, do what we do and have jobs. Not everyone can have the luxury of working with a wardrobe stylist or maybe you just don't want to. Which is totally fine by me, to each their own!

Throughout my career as a stylist and just shopping in my life in general, I have come across a huge amount of frustration. When speaking with clients it's amazing how many of them get suckered into clothing they don't love. Those pieces never get worn and are total wastes of money.
I spent some time working in retail growing up and then very recently here in NYC. I used to think it was the sales associates' fault and that they would talk someone into buying something. Unfortunately, sometimes that is the case. Other times it's not. It's the person that comes in store not being clear with their communication.
This 1 very simple tip will insure you get exactly what you need if you don't know your gaps. I've found many many times that it's not always an 'exact piece' that a client is missing. It's so hard to explain but sometimes it's just a feeling. Which is the hardest way to shop.
I send all my clients a questionnaire asking them a million and one questions to get to know them and their ideal style. I also ALWAYS have them pull images together to show me what they want.
A lot of the times the words people use to describe what they like might not be exactly correct in describing a particular style. The images my clients use are like gold to me. With that said, they should be to you too! When you go into a store and someone asks you if you need anything pull them aside and show them some images you like. Pull up pics on your phone(we all have one!) and walk them through a few of them describing what you like about those images. If you're looking for a specific outfit that person will quickly understand what you need by the images you show them. It's extremely likely that you will leave with exactly what you intended, not something you didn't.
Yours in style,
Allie
I feel like I should touch upon mixing refined pieces into your off duty style #crosspollination at it's finest. When you don't have mounds of clothing (and if you do it's totes fine by me) then the pieces you have should really be multi-functional. Remember that one time I spoke about shopping with intention? And by one, I really mean like millions! If we look at my outfit here: jean shorts, white sneakers and what looks like a casual merino pullover. ✅ I bought this Zadig & Voltaire sweater (sample sale talent!) with the intention that I will wear it super casual and then dress it up in the A/W with leather pants and heels.
Yes, I've already decided how I would wear something 4 months later. That's exactly what you should all be doing before you spend you money on anything. I've trained myself, before I spend money on anything to ask myself how I see myself utilizing that piece. I really have to be able to visualize the complete outfit before I invest. It takes a bit more thought but because I know what I have, and understand how to put things together I end up making good decisions. It's simple enough yet has a cool asymmetrical jacquard detail that leans a bit rocker(which is kinda a portion of my A/W style). I already wear these sneakers 👟 all year round so really the only part of this outfit that's seasonal(obvi) is the short. Point here is - you can style your pieces that seem so specific throughout the year at different levels of style. You just have to step back and take the time to see ALLLLLL the potential in your current closet and what you are looking to bring in. Like I keep saying - If it's going to take up prime real estate in a space with only so much room it really needs to make a huge impact(same for your dresser drawers). However you need to train your brain to stop and think through how you are going to use something(hopefully multiple ways) before you buy it DO THAT! It's totally weird at first but you'll thank me in the end.
xoxo
Yours in style,
Allie
#lifeofastylist #lovewhatido #stylist #selfie #style #styletips #inspiration #nyc #professional #business #entrepreneurlife #blogger_de #ootd #wiwt #inspiration #wardrobestylist #personalstylist #styledbyallie #brandweingroup